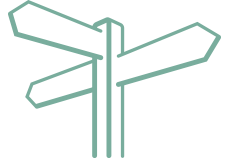 More and more customers search and buy online, and greater choice is being offered. We continually research and assess search behaviours to understand the online sales process from both the buyer's and seller's viewpoint. Our years' of experience lead to highly effective strategies that increase the visibility of your products and boost the range, speed and value of your online sales.
The most successful online experience relies on reliable results being returned quickly and with minimal effort. Why wade through pages and pages of results if you know exactly what it is you are looking for? To get it right, you need a keywording strategy relevant to your product and target market. As leading experts in the keywording industry, we have a globally recognised reputation for knowledge in this area. We are committed to understanding your goals, elevating your strengths and increasing your competitive advantage through planning a first rate keywording strategy.
Our planning approach is rigorous and based on insights gained about your business and your customers. We'll produce strategy that's geared to how your customers search, the language they use, and their expectations. We are expertly trained, having worked with the world's leading provider of digital content, and fully experienced in current taxonomy and hierarchy methodologies. We work with a variety of technology consultants to promote efficiency and maximise profitability, bringing even further value to our niche service.
Contact us to discuss a keywording methodology to suit your business.