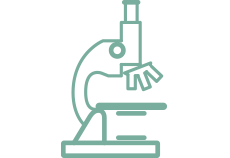 Digital content such as images, publications, video and text files need to be accessed, retrieved and distributed efficiently to lever maximum value for your business. Being able to find products quickly and easily is central to ecommerce and retail businesses in an increasingly competitive marketplace. No matter what your sector, product, or service, you need to know your customers can find what they need. Being a market leader, or having the best product range is not enough; it's about giving the buyer full access to your virtual warehouse without diluting results. We find the perfect balance between offering your customers choice and variety, whilst delivering consistent and highly relevant searches.
We identify areas of weakness within your search process, and look for ways to convert traffic into sales. You may require an in-depth review into why a particular product is failing to appear or sell online. You may be launching a new product and need a methodology for making this more accessible to your customers. Or you may simply like to know if you could be doing more to showcase your offering, but may not be sure where to start.
Whatever the brief, you can be assured of receiving an expert review geared towards greater efficiency and profitability.
Contact us to discuss your audit requirements.